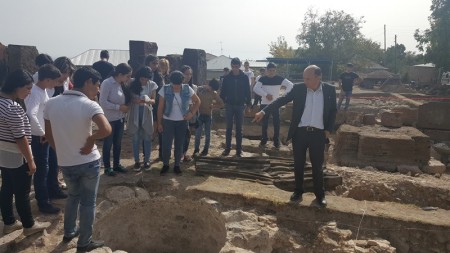 Aghdzk historical and architectural monument complex (state index 2.8.1) was built in the IV century and is located in Aghdzk village of Aragatsotn Region. The complex includes the tomb of kings, a church, monuments, obelisks and fragments of a cross, adjacent and other buildings. According to the testimony of the fifth century Armenian historian Pavstos ...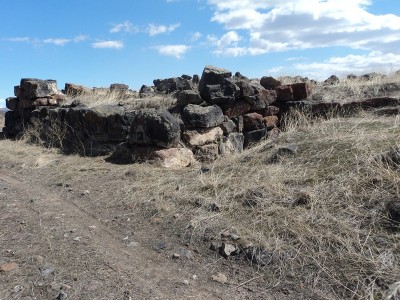 As a result of cooperation of Regional Service of Aragatsotn Service for the Protection of Historical Environment and Cultural Museum Reservations, NCSO and Police Enforcement of Aragatsotn, Arman Hovhannisyan and Nver Zakharyan (residents of Kotayk Region) were arrested by police at the moment of plundering on the territory of «Akhtamir Castle Complex» /state index 2.87.1/. ...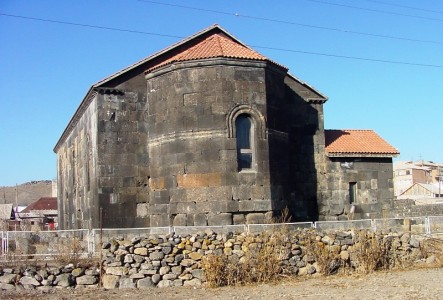 QASAGH MONASTIC COMPLEX Aragatsotn region Aparan city State index: 2.2.2   This famous monument of Early Christian Armenian architecture is situated in the centre of Aparan city. It is considered that it was the royal chapel of Archakunyats' palace. The complex includes the main and ancient church of St. Khach (Cross), later built portico and a single nave basilica. ...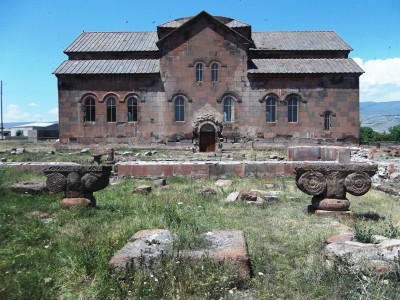 ST. GRIGOR CATHEDRAL IN ARUCH VILLAGE (ARUCH TEMPLE) Aragatsotn region Aruch village State index N 2.22.8.2   Aruch temple is one of the most famous monuments of Early Medieval Armenian architecture. It is situated in the eastern part of Aruch village. According to the literary data and epigraphic inscriptions about building of the church (preserved on its eastern façade), Grigor ...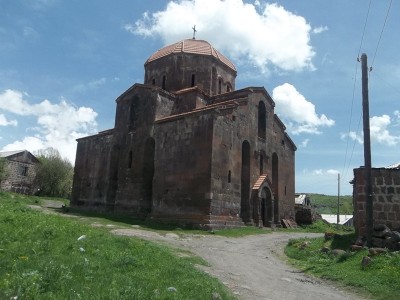 ST. GEVORG CHURCH Aragatsotn region Garnahovit village State index: 2.98.8   St. Gevorg church in Garnahovit village is distinguished from Hripsime-type monuments of Early Middle Armenian architecture and is dated to 6-7th centuries. It is a building with centered cupola, rectangular composition and has four sacristies. There are uniform sacristies with square composition on the four corners of the ...