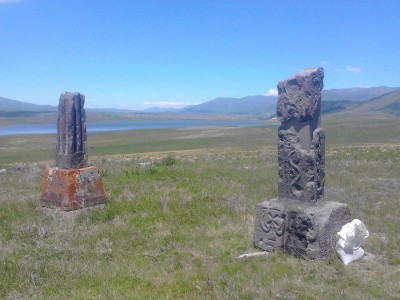 According to N 1169 decision (September 13, 2012) of the government of the Republic of Armenia, 22 cultural-historical values were brought to Erevan from Aragatsotn region, for demonstrating them in "Time for gathering the stones" exhibition. 21 cultural values have further been returned to their former places. The last one has been returned to Jrambar ...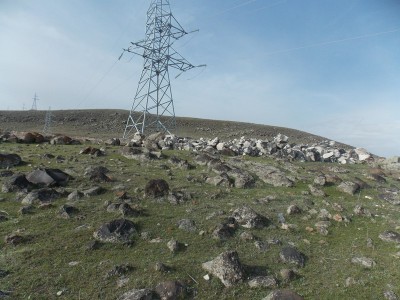 "Service for Historical Environment and Cultural Museum-Reservations" NCSO`s regional service of Aragatsotn employee for another tour realized, that new monument protection zone in Mastara Aragatsotn region, "Electric Networks of Armenia" CJSC high-voltage electric wires bearing two towers were installed, one was replaced with a new one, the other is to install a new site. ...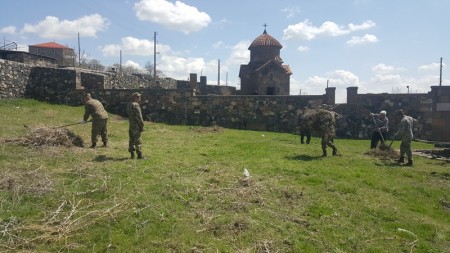 On the occasion of the International Day for Monuments and Sites series of events were held in Aragatsotn province. "Army, education and culture" tripartite agreement mainly within the regional service officers and military unit N sanitation improvements are being made victims of Artsakh and Sasunik wars, at pantheon`s tower and church, and at Karmravor ...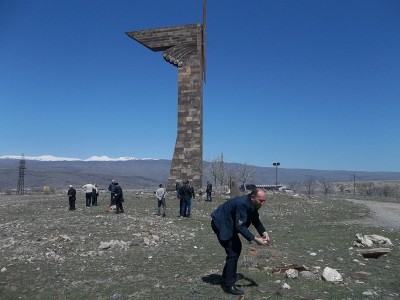 On International Monuments and Sites Day April 18, NCSO`s officers of regional service of Aragatsotn have carried out sanitary cleaning and beautification work in the area of monument dedicated to Van heroic war in 1915 /head pointer: 2.1.27 / area. The monument is located in the western edge of the town of Ashtarak, on ...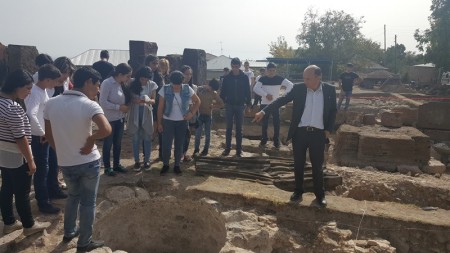 Aghdzk historical and architectural monument complex (state index 2.8.1) was built in the IV century and is located in Aghdzk village of Aragatsotn Region. The complex includes the tomb of kings, a church, monuments, obelisks and fragments of a cross, adjacent and other buildings. According to the testimony of the fifth century Armenian historian Pavstos ...