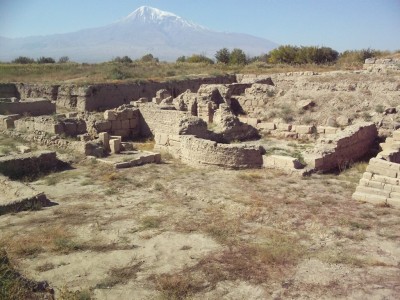 Ներկա օրերում այլ ի´նչ սև քնար Սուր է հարկավոր կտրիճի ձեռքին. Արյու´ն և կրա´կ թշնամու վերա, Այս պիտի լինի խորհուրդ մեր կյանքին Մ.Նալբանդյան Գրող, հրապարակախոս, փիլիսոփա, հեղափոխական-դեմոկրատ, հայ ռեալիստական գրականության և քննադատության հիմնադիր Ծնվել է Նոր Նախիջևանում (Դոնի Ռոստով)` արհեստավորի ընտանիքում: 1837-1845թթ. սովորել է հայրենի քաղաքում` Գաբրիել Պատկանյանի հիմնադրած դպրոցում: Որոշ ժամանակ Միքայելը սովորել է իր ուսուցչի որդու՝ հայ ականավոր ...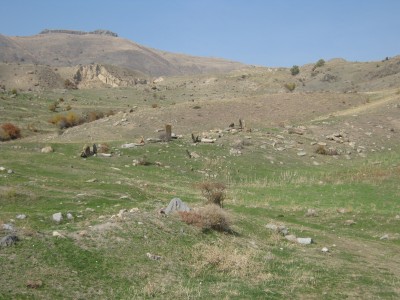 Հին Գորիս գյուղատեղին տարածվում է Գորիս քաղաքից արևելք, համանուն գետի ձախ ափին /պետ. ցուցիչ` 8.3.2/: Գյուղատեղին հատկապես աչքի է ընկնում իր ինքնատիպ միջնադարյան եկեղեցիներով ու մատուռներով, ժայռափոր կացարան-բնակարաններով, մելիքական ապարանքներով, բնակելի ու հասարակական նշանակության շինություններով: Գյուղատեղիի արևելյան եզրին պահպանվել է քարաժայռի վրա բարձր դիրք գրավող «Ձագեձոր» ամրոցի միջնաբերդը: Ժայռի ստորոտին է գտնվում 1776թ. կառուցված ...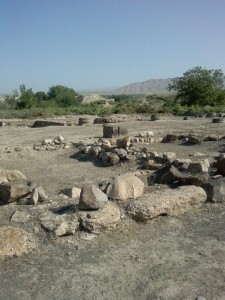 Հաղթող է ճանաչվել VII-րդ դասարանցիների «Ընկզարաթ» թիմը, որի անդամներն արժանացել են ՊՈԱԿ-ի պատվոգրերի, շնորհակալագրերի և մրցանակների: Իսկ համայնքի դպրոցը նվեր է ստացել ՊՈԱԿ-ի հրատարակած` Թ. Թորոմանյանի «Անիի մայր տաճարը» պրակը: Մրցույթի ավարտին ամփոփիչ խոսքով հանդես են եղել հանձնաժողովի նախագահ` Վայոց ձորի մարզպետարանի աշխատակազմի կրթության, մշակույթի և սպորտի վարչության առաջատար մասնագետ Ավագ Գաբրիելյանը, կրթօջախի տնօրեն Սուրեն ...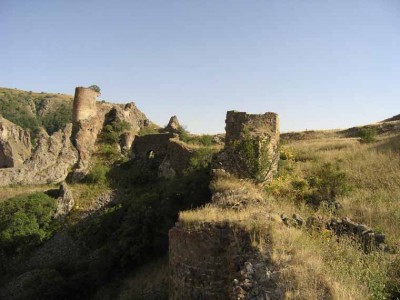 Գտնվում է գյուղից հյուսիս, Ձորագետի էլեկտրակայանի մոտ, Ձորագետի աջ և ձախ ափերին, 2 ժայռերի կատարների վրա: Թեև թվագրվում է X-XIII դդ., սակայն որպես դիտակետ-ամրոց ծառայել է դեռևս հնագույն ժամանակներից: Ամրոցի տարածքից հսկվել են կիրճի եզրերով անցնող ճանապարհներն ու գետը: Գտնվում է ավերակ վիճակում: Ժայռերի վրա երևում են բերդապարսպի շարվածքի մնացորդներ: Տեղանքն ուսումնասիրված չէ: Ամրոցի անվանման հետ ...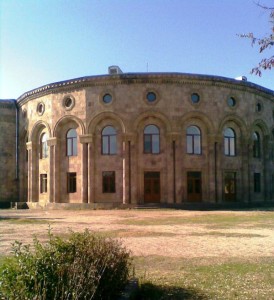 CULTURAL CENTRE Ararat Region Verin Ararat Village State index: 3.91.6   The cultural centre is situated in the centre of Verin Ararat village. It was built by the project of an honored architect of Armenian Soviet Socialist Republic Gevorg Tamanyan in 1957. The cultural centre built of pink tuff is distinguished by its peculiar composition. It is a two-story building ...