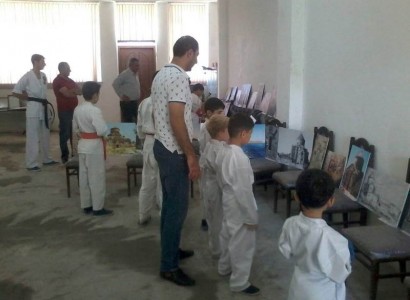 NCSO's Ararat region service cooperating with the department of exhibition organizations held a demonstration of pictures named "Ageless memory. Aghtamar's St. Cross Church" in Artashat city's house of culture. It presents the early manifestations of St. Cross's architectural description, the map of Western Armenia, old archive photos, St. Cross before and after reconstruction, miniature of ...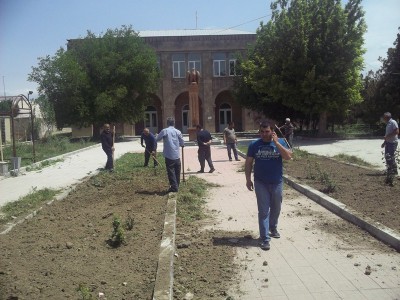 "Protection Service" NCSO's Ararat regional service was also involved in the nationwide "Maqur Hayastan" collective work gathering. Cooperating with Local Self-government bodies, military units located in the region and comprehensive schools, renovative and cleaning works have been implemented in Artashat, Ararat, Vedi city's Aygavan, Argavand, Geghanist, Khachpar, Mrganush, Dimitrov, Baghramyan, Masis, Poqr Vedi, ...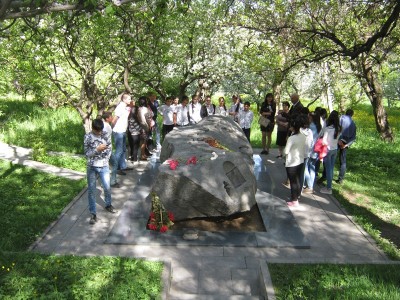 On International Museum Day, May 18, ahead to International Day of Museums, Regional Service of Ararat organized the excursion to house-museum of Paruir Sevak. Participated in tour 23 pupils of main school number 2 in Vedi, school teachers, district staff. The event was hosted by the museum director Avetik Grigoryan and she personally presented the ...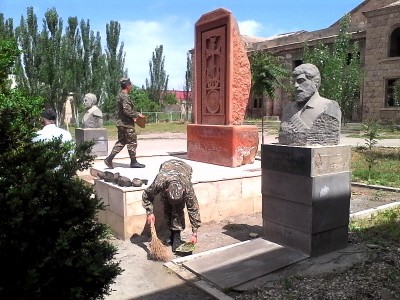 In Ararat region continue to work on sanitation and beautification of the territories of monuments dedicated to may victories. Communication Battalion of the military district of Artashat town, municipal staff, headed by Shahumyan community leader Sergej Babayan, sanitation and restoration work were carried out in the area of memorial of Great Patriotic War and ...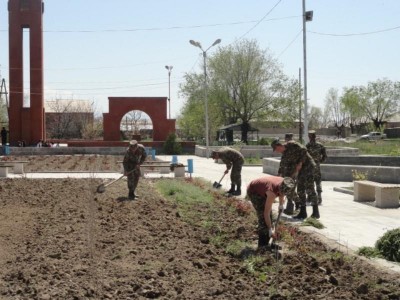 Cleaning and renovation works were carried out in Artashat, in Ararat province and the cities about 14 of those killed in World War II, the Armenian Genocide, the Artsakh liberation struggle martyrs areas in 25 monuments. Vazgen Sargsyan`s house-museum aws also cleaned in the village of Ararat region, sanitation and improvement of ...