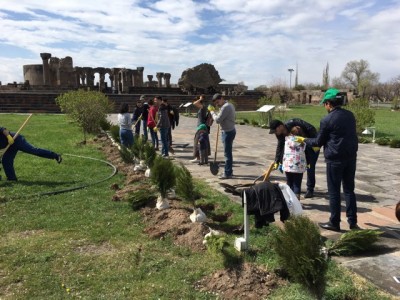 On International Day of Monuments and Sites events were held in "Zvartnots" Historical and Cultural Museum-Reserve. "Zvartnots" museum and the "staff ATP Fund" ( "Armenia Tree Project"), organized a tree planting, planted 50 fruit trees and 210 other ones. On the occasion in the Museum was held lecture entitled "Each obelisk with a rebellious spirit". "Zvartnots" ...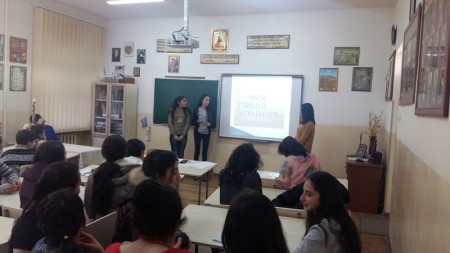 On the initiative of "Protection service "and the Armenian State Pedagogical University after Khachatur Abovyan "Young museum worker" group was opened. Group`s aim was to boost regional cultural life, introduce young people to the activities of museums in Armenia and foreign countries and intensify visits to museums. The courses are conducted by students of the ...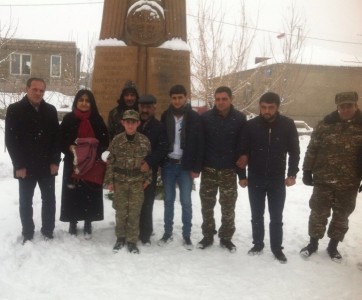 "Protection Service" NSCO`s regional service of Armavir and High school community organized an event which was dedicated to the 25th anniversary of the Armenain Army Formation. Participants of the Great Patriotic Artsakh wars, heroes of the military actions in Karabakh-Azerbaijan border Rubik and Onik Manukyans, Arman Ginosyan awarded the Medal of Bravery , were present ...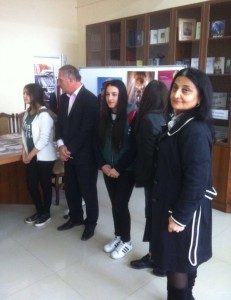 The Regional Service PHE of Armavir together with the Department of Scientific-methodological activities and exhibitions NCSO held a photo exhibition entitled ''Everlasting memory'' dedicated to the 25th anniversary of Armenia's independence at the Regional Library of Armavir. The exhebition is about the history of high-value architecture of Akhtamar Holly Cross Church. The ...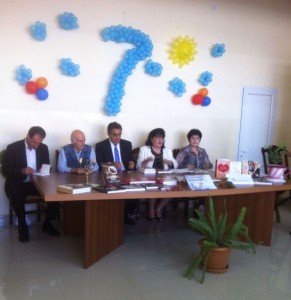 On the initiative of the Regional Service PHE of Armavir together with the Central Library of Armavir a meeting with intellectuals was organized. Social worker, Deputy Chairman of the California Armenian Writers Union, writer Hovsep Nalbandyan met with the editor of "Armavir" newspaper Rafael Sahakyan, poet, painter Arevshat Avakyan, writer Zhanna Abrahamyan and other artists, ...