Home
> "Arpi" Natural-Historical Reservation
Сотрудники природоохранного заповедника "Арпи", филиала ГНО "Служба охраны памятников", организовали для шестиклассников средней школы Арени открытый урок на тему "Культурный геноцид". Учительница истории Лусине Саргсян рассказала учащимся о роли и значении церкви в жизни армянского народа, а заведующий заповедником Шаге Караханян говорил о культурном геноциде и его последствиях. "Геноцид это не только людские потери, турки ...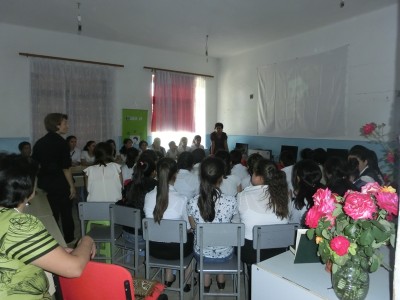 The stuff of «Arpi» Natural-Historical Reservation launched an open class in Areni Secondary School (Vayots Dzor) entitled «Keep Alive the Heritage Painted With the Blood of Our Intelectuaks». The event was organized within the frames of «European Heritage Days» project. The open class was attended by 65 students in grades 7-9. The open class began ...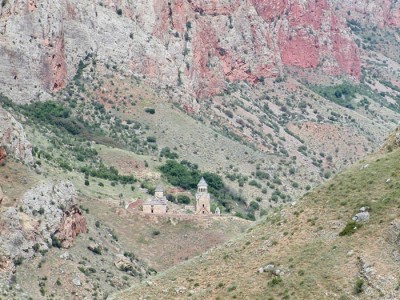 "ARPI" NATURAL-HISTORICAL RESERVATION v. Areni "Arpi" Natural-Historical Reservation was formed in the November of 1988, by the decision of the Council of Ministers of SSRA. It is located in the Administrative District of Areni Village of Vayots Dzor Province, to the south of the second kilometer of the road Areni–Eghegnadzor, in the Noravank Canyon. The reservation ...