Home
> "Garni" Historical-Cultural Museum-Reservation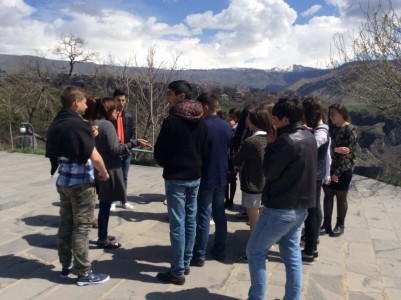 On international Day of Monuments and Sites at NCSO`s branch "Garni" Historical-Cultural Museum-Reserve was organized an open lesson on the theme "Cultural Heritage and sustainable tourism." Class for high school N2 conducted teachers. They highlighted the role of youth in the preservation of cultural values. In open class has participated the Head of ...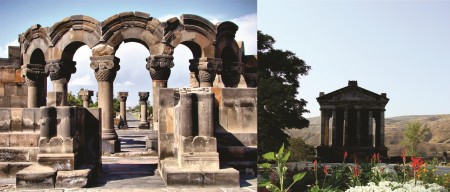 Considering that the April 18 decision of UNESCO's General Assembly to mark the International Day for Monuments and Sites, On " Protection service" NCSO`s director decree entro of "Garni" and "Zvartnots" Cultural Museum-Reservations for visitors on April 18 will be free. "Garni" and "Zvartnots" Historical and Cultural Reserve museums are working from 10:00 until 17:30.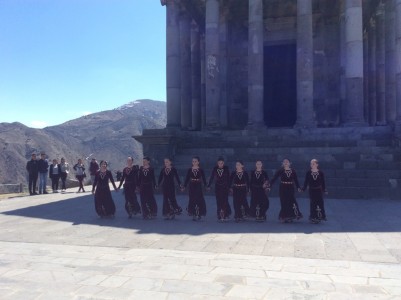 April 7 is celebrated as the Day of Motherhood and Beauty. The Armenian Apostolic Church the April 7 celebrates as day of Annunciation. Catholicos of all Armenians Garegin II has declared the day of blessing of women expecting mothers and mothers-to-day. On April 7, all the churches in the Liturgy is served and the ...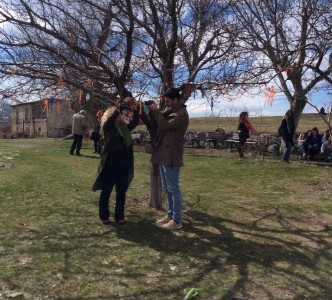 March 21 is the day of the spring solstice. In old calendar, on solar month and solar day is also marked the birth of God of Victory and Power Vahagn. "Technorati Covenant" NGO traditionally is celebrating at "Garni" Historical and Cultural Museum-Reserve area. This year is no exception. On March 20, 21 priests ...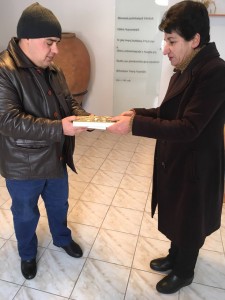 "The books are crafts of ideas, which wandering among the waves of time, carefully carry their precious cargo from generation to generation".-Frensis Bacon Graet Armenian poet Hovhannes Tumanyan's birthday is celebrated as Book Donation Day for several years. Beautiful initiative also benefited " Service for the protection of Historical Envirenment and cultural museum-reservation" NSCO`s branch reserve-museums ...