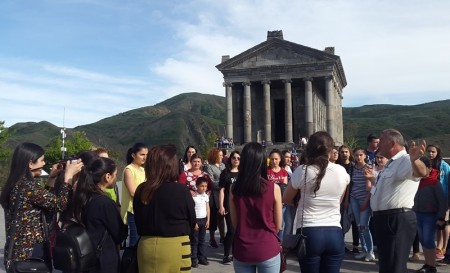 In the initiative of "Protection service" NCSO and Armenian State Pedagogical University after Khachatur Abovyam,organized a trip for more than 100 members to the Museum of YSPU and "Garni" Historical and Cultural Museum-Reserve. "Young specialists of Museum " toured in the Museum of YSPU, got acquainted with the history of the university, the teaching professions. ...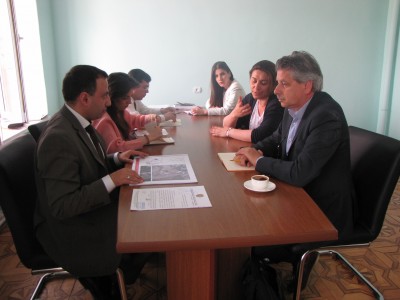 State-owned antique bath of "Garni" Historical and Cultural Reserve bath and floor mosaic restoration of national importance related issues discussed NCSO`s director Ara Tarverdyan and Italian architect, lecturer at the Polytechnic University of Milan Lucio Speka. He introduced the "Bath" Monument to cover the construction of the project, saying it has been "Garni" Historical ...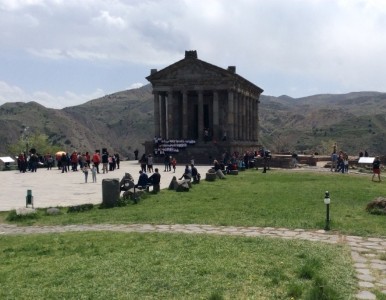 In "Garni" Historical-Cultural Museum-Reservation has commemorated the Armenian Genocide on April 24. With the participation of students and teachers of tune music school were featured works of Komitas, Makar Yekmalian, Jivan Gasparyan, have also been performed songs of Lusine Zakaryan. Students of Culture House issued a recitation of the great writers ...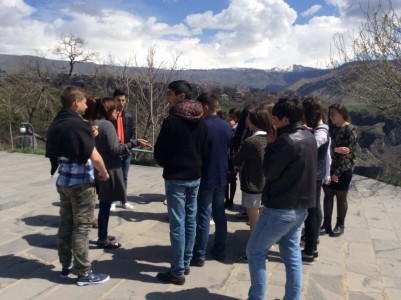 On international Day of Monuments and Sites at NCSO`s branch "Garni" Historical-Cultural Museum-Reserve was organized an open lesson on the theme "Cultural Heritage and sustainable tourism." Class for high school N2 conducted teachers. They highlighted the role of youth in the preservation of cultural values. In open class has participated the Head of ...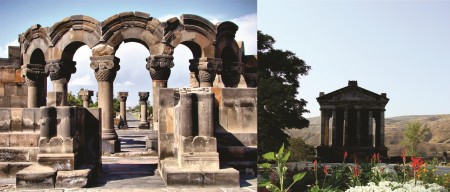 Considering that the April 18 decision of UNESCO's General Assembly to mark the International Day for Monuments and Sites, On " Protection service" NCSO`s director decree entro of "Garni" and "Zvartnots" Cultural Museum-Reservations for visitors on April 18 will be free. "Garni" and "Zvartnots" Historical and Cultural Reserve museums are working from 10:00 until 17:30.