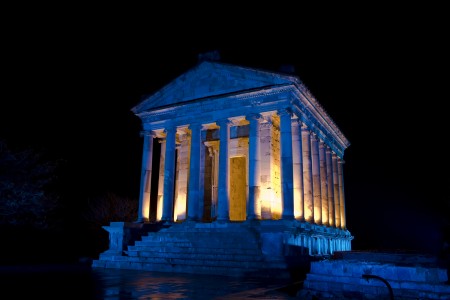 On August 13, 21:00 "Zvartnoc" quartet (Sofya Sayadyan, Nune Haroyan, Vahagn Margaryan, Tigran Koninyan) will perform with spiritual and traditional songs in "Garni" historical-cultural museum-reserve. In the playlist are included songs like Makar Ekmalyan's "God is blessed", "Marmin Terunakan", "Eghici", "Ter Keco", "Kilikia" as well as Komitas's "Aravot lusaber", "Ter Voghormea", "Horovel", "Shoger jan", ...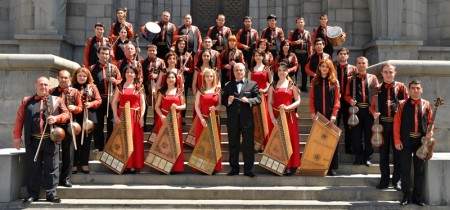 On August 6, 21:00 cultural event is again organized in "Garni" historical-cultural museum-reserve. RA's ministry of culture's "Folk music's state national center" NCSO headed by conducter Norayr Davtyan will perform for the visitors under nighttime artistic illuminations. Folk songs like "Sarvori yerge", "Garun e galis", "En qo sern e yar" and some others will be ...
On Saturday a unique atmosphere of vivacity reigned in "Garni" historical-cultural museum reserve. "Garni" dance ensemble's students, singers Garnik Gevorgyan, Melsik Hovhannisyan, Navasard Hakobyan as well as teacher of cultural center Vahe Petrosyan performed with a unique cultural program. The sports part of the event was provided by "Garni" community's sports and cultural center's students. The ...
"Protection Service" NCSO broadens the row and standards of cultural events. On July 30, at 21.00 "National center for chamber music" NCSO's Armenian state chamber choir will perform for the visitors under the guidance of conductor, RA's honored artist Robert Mlqeyan at "Garni" historical-cultural museum-reserve, accompanied by nighttime artistic illuminations. Inviting everyone to take part in ...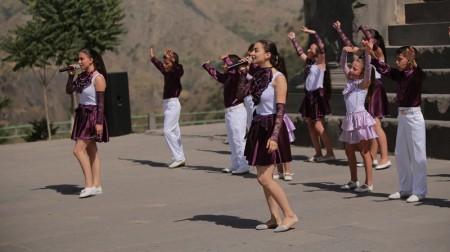 A pleasant surprise was waiting for the visitors of "Garni" cultural-museum-reserve. The pupils of "Mush" music studio performed in "Garni". A cultural, beautiful atmosphere guided in the territory of the monument for the foreigners and inhabitants who had come to see the temple. The pupils of the 20-year-old studio performed "Armenia", "Ararat", "Erevan", "Shirkhani", "Armenian army", ...