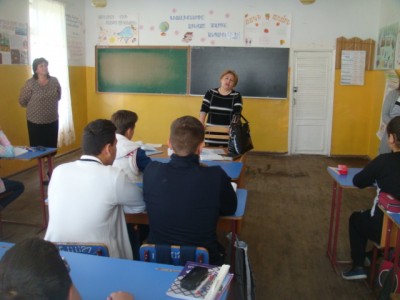 On the initiative of "Protection Service" NCSO`s Gegharkunik regional service recently organized an open class in Sevan titled "The region's history and preservation of historical monuments and the environment." for No. 1 primary school students in grades 8-9. Deputy Head of Service of Gegharkunik Region Ashkhen Movsisyan and school`s ...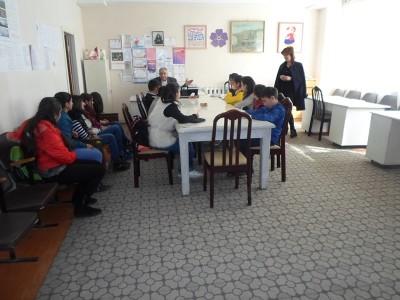 In Hatsarat district of the Gegharkunik province,in the terretory of cemetery, during the construction of the recently discovered archaeological materials of exceptional value. Digging a new grave was opened a mausoleum from Urartu period BC 7th century, archaeological materials, which were of great interest to many rumors posted on the Internet. Director of ...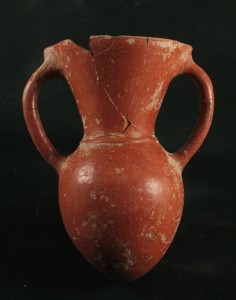 Relating to period of the kingdom Van (Urartu) material values were cleaned, restored at "Protection Service" NSCO`s restoration laboratory, which have been accidentally discovered at Gegharqunik region. By their form and proportion method are really important equally expanding trunk, rim red polished jug-cup, with corrugated bottom unique kreghane, two spherical large stones, animal vertebrae bones ...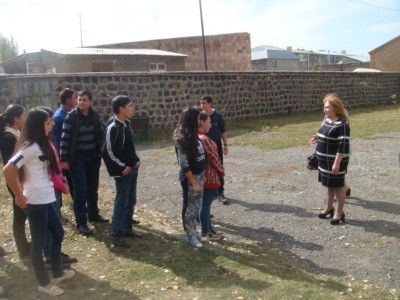 On the initiative of the Regional Service PHE of Gegharkunik an open class for the students of the Ashot Ter-Grigoryan's Secondary school of Lchashen community dedicated to the preservation of monuments was held. During the open class deputy Head of the Regional Service PHE of Gegharkunik Ashkhen Movsisyan and school teacher Lusine Hovhannisyan spoke about ...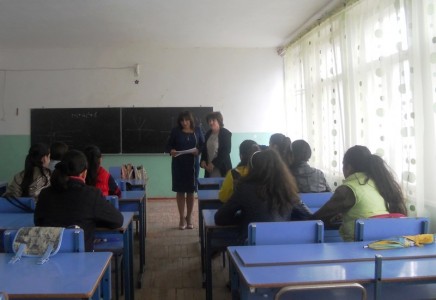 On the initiative of the regional Service PHE of Gegharkunik an open class was held in Makaryan School No. 1 of Sarukhan village "Commemoration of the Armenian architects and architectural forms in the protocols". Shushan Hakobyan, deputy head of the regional service during the open class spoke about the monuments which were relate ...