Home
> "Gladzor University" Historical-Cultural Museum-Reservation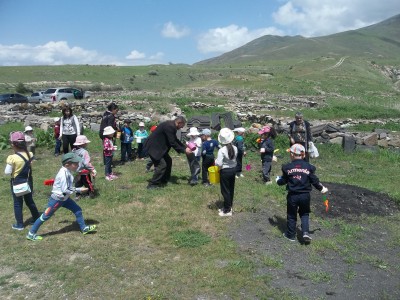 Under the title "Clean Homeland" employees of "Gladzor University" cultural museum and Eghegnadzor No. 1 Kindergarten Employees carried out cleaning and renovation works in Tanahat Monastery. While adults cleaned and renovated the area of the monastery complex, the children delighted the patriotic song and dance performances. The event continued in "Gladzor University" Historical and ...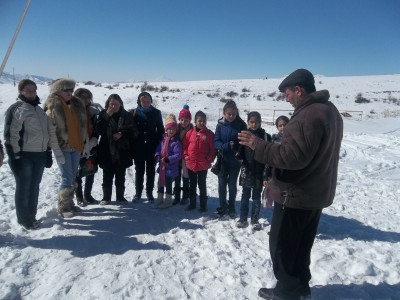 With the efforts of " Protection service" NSCO`s branch "Gladzor" Historical and Cultural Museum-Reserve and Yeghegnadzor municipality of Vayots Dzor province recently held the event entitled "Yeghegnadzor`s winter" in the monastery in Tanahat, which was attended by Yeghegnadzor`s Youth Creative Center for Children, regional and Gladzor`s secondary school students. Head of "Gladzor" Historical and Cultural ...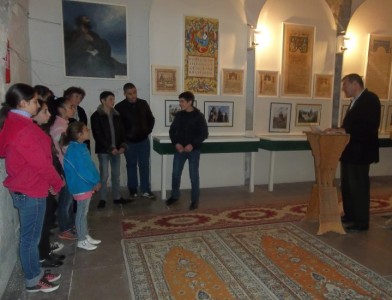 "Gladzor University" Historical-Cultural- Reservation held an open class entitled "Rabbi Esai Nchetsi of Gladzor University" which was attended by students and teachers of the secondary school of Vernashen. Speaking about the chief teacher Esai Nchetsi the head of the Historical-Cultural- Reservation Baris Kocharyan referred to the activities of the founder of the Gladzor ...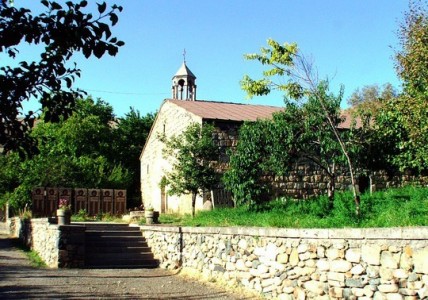 "GLADZOR UNIVERSITY" HISTORICAL-CULTURAL MUSEUM-RESERVATION v. Vernashen "Gladzor University" Historical-Cultural Museum-Reservation is located in Vernashen Village of Vayots Dzor Province of the Republic of Armenia. The exhibition of the museum-reservation, which is organized in St. Hakob Church of Vernashen and becomes complete with the inclusion of the Monastic Complex of Tanahat, is devoted to the history of the ...