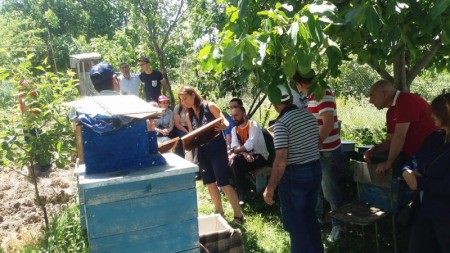 An agro expedition was organized in Zar community, with the participation of NCSO's Kotayq region's service and "Berqarat Hayastan" organization's members. A number of students, lecturers, scientists from Armenian National Agrarian University and other universities took part in it. During the discussion on the theme "The principles of apiculture" the participants got acquainted with the ...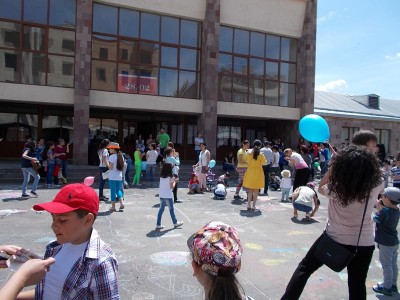 On the International Children's Defense Day a festive event was organized in Kotayq region's Nor Hachn city. The works of the pupils of the community's art school devoted to Hovhannes Ayvazovki's 200–anniversary were presented. NCSO's Kotayq region's service introduced the region's popular cultural-historical monument's 11 movable mastheads' photos. The event was opened by Kotayq region's head ...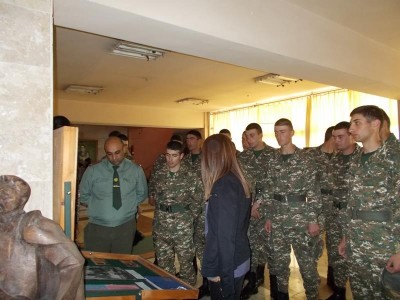 On Army, education and culture cooperation Regional Service of Kotayk and Kanaker N military unit commanders organized the visit of the city of Abovian, museum of Armenian and Russian people`s Friendship. Since 1982 in the museum is ne kept nearly 800 historical, ethnographic, written records, photographs, numismatic, maps and medals, economic and collections of household ...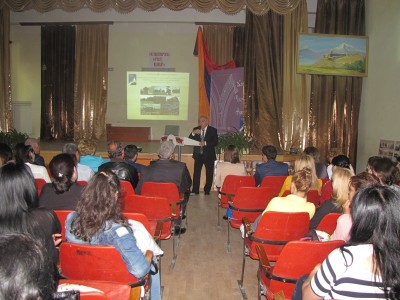 " Service for protection of Historical Environment and Cultural Museum-Reservations " NCSO and Kotayk Regional Service today visited Kotayk region, Abovyan No. 2 Primary School. The school and district service actively cooperate in implementing joint measures. School pupils and teachers involved in sanitation and beautification works of monuments. In this context, cooperation "Medieval architectural heritage ...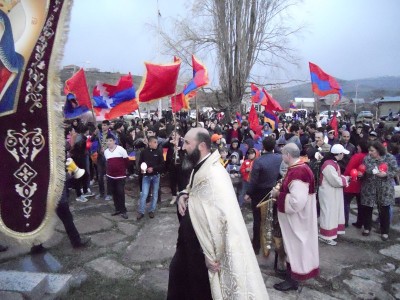 On the initiative of Kotayk`s Regional Service at Culture House of Bjni opened an exhibition titled "We remember, we demand". Watercolour paintings titled "Armenian Genocide in the eyes of schoolchildren of Kotayk region" and photo dashboards of the monuments in Western Armenia. With the participation of the communities were ...