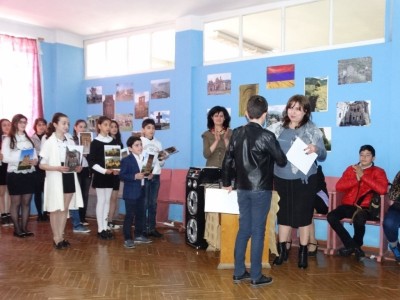 On the initiative of Shirak regional service, on the occasion of the International Day for Monuments and Sites, was opened exhibition entitled "Ageless Memory" dedicated to the 1102th anniversary of the St. Khach in the village Tufashen. "Ageless Memory" exhibition aroused great interest in the community. In his opening speech head of the region ...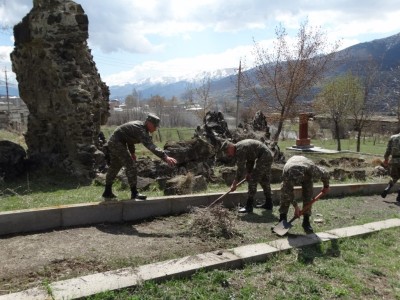 On the occasion of the International Day for Monuments and Sites, open classes, sanitation and beautification works were held in Lori region. In Vanadzor, Gugarq, Bazum, Dzoragyugh communities, students, soldiers and regional service`s officers improved the territories of Hrant Matevosyan, Broken Church (Battle Site Gharakilisa); Obedient chapel, World War II (YEAZ), Artsakh Liberation Wars, 1988 ...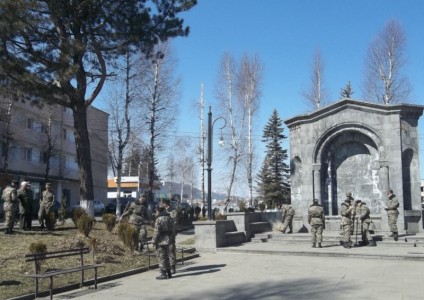 "Army, education and culture" cooperation, " Protection service" NCSO`s Lori provincial service members and N N military office members in Stepenavan organized sanitary cleaning and improvement works near the monument dedicated to the victims of Great Patriotic war, Stepan Shaumyan`s monument and surrounding areas.  An agreement was reached  ahead to April 18, Monuments and Sites ...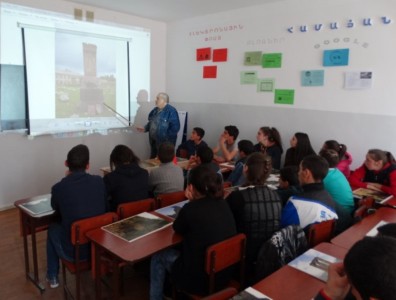 " Protection service" NCSO`s provincial service of Lori region,together with "Four-dimensional look" charitable foundation, organized open class in secondary school of Lernapat, aimed of popularizing of monuments and disseminate respect, care towards cultural heritage among youth. Head of Lori provincial service Armen Geryane represented monuments of region, spoke of the important provisions ...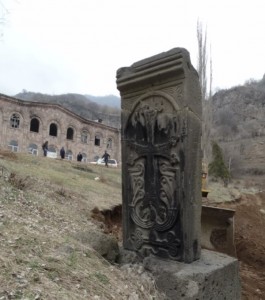 Based on the recommendation of acting director of "Protection Service" NSCO Seyran Arakelyan provincial service officers of Lori region have recently organized the transfer of Mary Kyurikian monument which was in the school yard of Akhkala. Pointer: 5.5.1.4.3 /. Major of Akhtala Haykaz Khachatryan and priest of St Mary church Ter ...