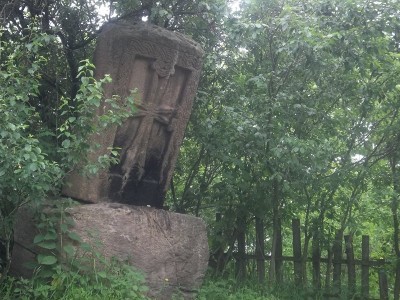 Susanna Evoyan (monument guard of the Regional Service PHE of Lori) on February 8 reported that one of the cross stones (state index 5.35.17, 11-12th century) of Dsegh village was damaged. The cross stone fell from the pedestal and divided into parts. Climatic conditions and strong wind damaged the cross stone but it was still ...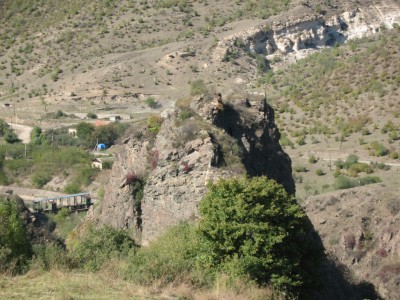 ՍԵԴՎՈՒ ՎԱՆՔ, ՍԵԴՎԻ Ս. ՆՇԱՆ ՎԱՆՔ Լոռու մարզ գ. Կաճաճկուտ պետ. ցուցիչ՝ 5.54.10   Միջնադարյան հայկական ճարտարապետության Սեդվու վանական համալիրը գստնվում է գյուղից 3 կմ հարավ՝ Սեդվու ձորում: Համալիրից պահպանվել են Ս. Նշան եկեղեցին՝ կից մատուռով, օժանդակ շինությունների և պարսպապատերի մնացորդներ: Ս. Նշան եկեղեցին կառուցվել է XIII դ.: Ուղղանկյուն, միանավ դահլիճ է՝ կիսագլանաձև թաղով ծածկված, երեք զույգ որմնասյուներով և ...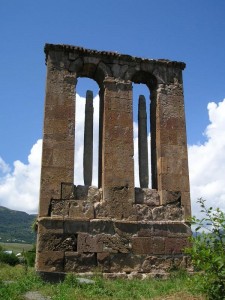 ԿՈԹՈՂ Լոռու մարզ գ. Դսեղ պետ. ցուցիչ` 5.35.15.1.16   Քառակող կոթողը գտնվում է Դսեղ գյուղի միջնադարյան գերեզմանատանը: Կոթողի սյան բարձրությունը 2 մ է, կերտված է բաց դեղնավուն ֆելզիտից, կանգնեցված է տուֆ քարից պատրաստված եռաստիճան պատվանդանին, որի վերին միակտոր քարի վրա պատկերված է խաչապատկեր, իսկ մյուս կողմում կա վիմագիր արձանագրություն: Կոթողը վերաբերում է վաղ միջնադարյան շրջանին, իսկ պատվանդանը տեղում ...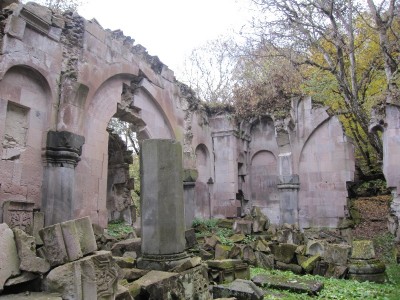 ՍՈՒՐԲ ԳՐԻԳՈՐ ԲԱՐՁՐԱՔԱՇ ՎԱՆԱԿԱՆ ՀԱՄԱԼԻՐ Լոռու մարզ գ. Դսեղ պետ. ցուցիչ N 5.35.39             Դ Ս Ե Ղ Լոռու մարզի Թումանյանի տարածաշրջանի Դսեղ բնակավայրը Հայաստանի հնագույն և հանրահայտ գյուղերից է: Գտնվում է Դեբեդի խոր կիրճով և Մարցաջուր գետի ձորով եզերված սարահարթում՝ Վանաձորից 33 կմ հեռավորության վրա: Շրջակայքը հարուստ է բազմապիսի հուշարձաններով՝ վանական համալիրներ, եկեղեցիներ, մատուռներ, խաչքարեր, կոթողներ, հնագույն և միջնադարյան ...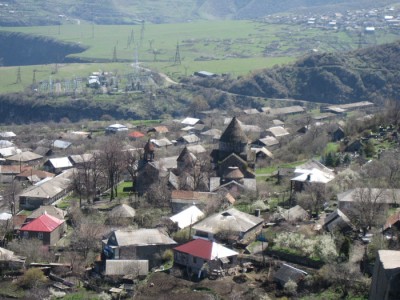 SANAHIN MONASTERY COMPLEX Region Lori Alaverdi state index N.5 .2.33 The Monastery Complex was founded by Armenian King Ashot G. Voghormats in 966 CE. It became the Kyurikyans' administrative center and the family mausoleum as well as the bishop's seat of the church of the kingdom. The monastery was a spiritual and educational center. ...