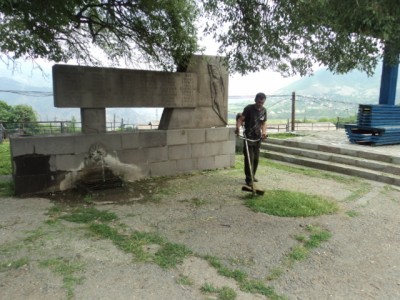 Akner community's church (state index 5.2.1.3) has been renovated by the initiative of NCSO's Lori region's service and Alaverdi's city government representatives. Church which was built in 1863 by Princess Arghutyan, is unfortunately without roof today. The dried plants grown inside the church have been cleaned by special eqipments, afterwards the dust has been removed ...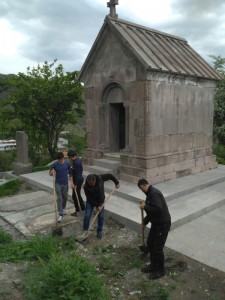 NCSO's Lori regional service implemented sanitary cleanings in the territories of Sanahin and Qobayravayr in the framework of the nationwide collective work gathering. These two medieval pearls of Lori region are always in the spotlight of the regional service, this time the monuments have been cleaned from everyday dust, dried leaves have been removed and ...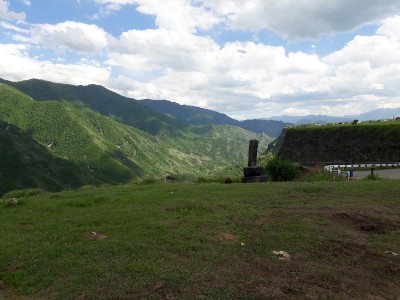 The "Qari Glxi" khachqar's area on the edge of Odzun-Alaverdi road has been cleaned and renovated due to the active cooperation of Lori "Protection Service" with Local Self-Government organs. Although the medieval khachqar is not included in Lori region's historic and cultural monuments state list, because of the medieval khachqar's "poօr" condition, the head of Lori ...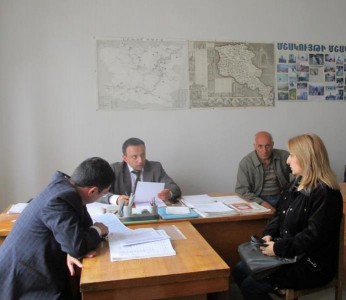 "Security Service" NCSO`s director Ara Tarverdyan and deputy director for scientific work Karen Pahlevanyan meet with workers of regional servic, reserves and reserve-museum staff. Last week, the Department's administration of the Syunik region and got acquainted with the problems of preservation of monuments, and listened to the workers of "Zorats Qarer" settlement. ...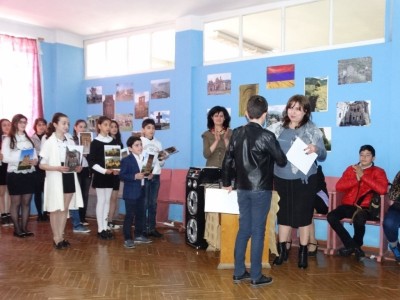 On the initiative of Shirak regional service, on the occasion of the International Day for Monuments and Sites, was opened exhibition entitled "Ageless Memory" dedicated to the 1102th anniversary of the St. Khach in the village Tufashen. "Ageless Memory" exhibition aroused great interest in the community. In his opening speech head of the region ...