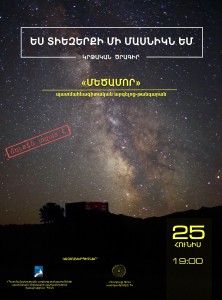 "Metsamor" historical-archaeological museum-reserve and "Goodricke John" public organization invite to "I'm one particle of this space" educational program on June 25, 19:00. Visitors will get acquainted with rich archaeological materials of the museum, will see the constellations from ancient observatory's platforms, watch the movement of the Moon, Saturn, Jupiter planets as well as galaxies, ...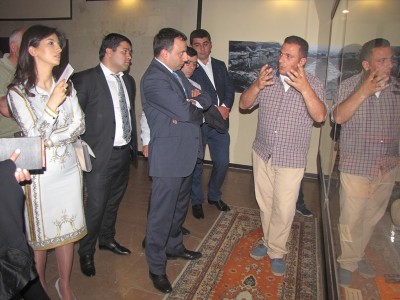 Conversation-meeting was held at "Metsamor" historical-archaeological museum titled "Yevgeny Bayburdyan and Shengavit culture" which was chaired by the Head of the Archaeology Department of Archaeology and Ethnography Institute of National Academy of Sciences, Doctor of Historical Sciences Ruben Badalyan. The meeting was held in the framework of "Metsamor Readings" educational program, which aims not only ...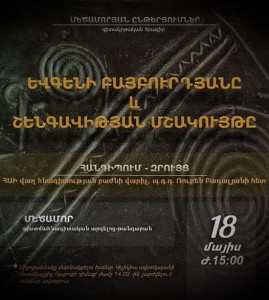 18 мая в 15.00 в историко-археологическом музее-заповеднике "Мецамор" в рамках научной программы "Мецаморские чтения" состоится встреча с зав. отделом ранней археологии Института археологии и этнографии НАН РА, доктором исторических наук Рубеном Бадаляном на тему "Евгений Байбурдян и Шенгавитская культура". Евгений Байбурдян, археолог, востоковед, кавказовед, арменовед, являлся научным сотрудником Государственного музея Армении и Комитета по охране ...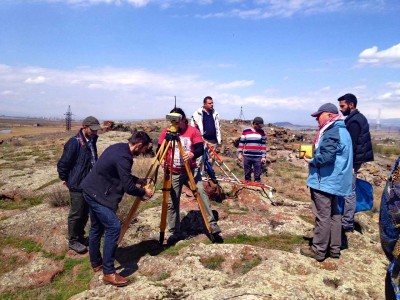 Expeditions of Institute of Archeology from Warsaw University are working not only in Metsamor , but also in Artashat. The second part of the expedition also studied the ancient capital Artashat this year, was discovered Troyanos`s Latin inscription from the 1970s, in which speaks about Roman legion`s leave in Artashat. The protocol was published, ...
On November 3-4 "Service for the Protection of Historical Environment and Cultural Museum Reservations'' with the Center "Ethnos" ethno-cultural scientific research together will perform an international two days conference under the title ''The Issue of the paleoanthropology and paleo- demography'' dedicated to the 100th anniversary of excavations in Van. The international conference will start ...