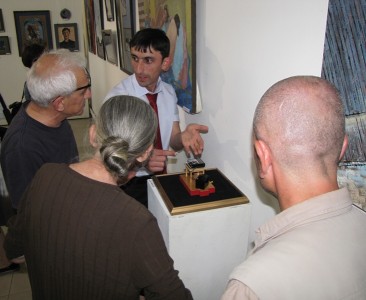 The devotees of the reservation of monuments are also very creative. Valerik Nazaretyan the head of Protection Service NCSO's Shirak region is the author of various paper-made mini musical instruments. It is difficult to guess at first sight what these beautiful, unique and interesting paper made miniatures are made of. On each little instrument created with love ...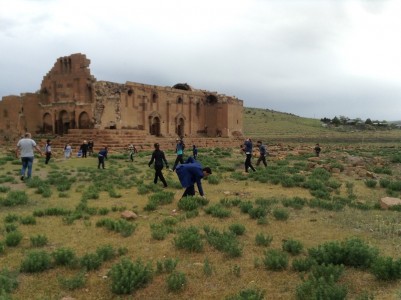 In the framework of "Maqur Hayastan" collective work gathering NCSO's Shirak region's service also took part actively, implementing sanitary cleanings and renovations in the areas of some monuments located in villages and cities. 13 cultural-historical monuments have been cleaned in Beniamin, Harich, Horom, Ashocq community's Artik and Gyumri cities by the workers of the service, pupils ...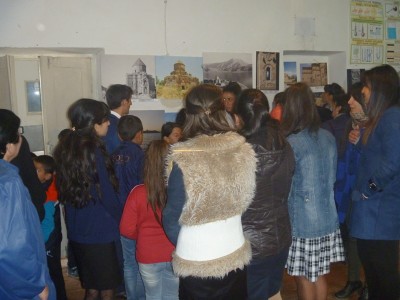 On the initiative of Shirak regional service, on the occasion of the International Day for Monuments and Sites, was opened exhibition entitled "Ageless Memory" dedicated to the 1102th anniversary of the St. Khach in the village Tufashen. "Ageless Memory" exhibition aroused great interest in the community. In his opening speech head of the region ...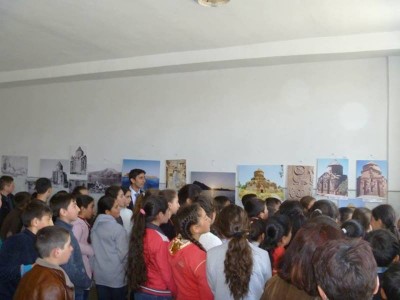 "Protection service" NCSO`s employees of regional service of Shirak on April 24 payed tribute to the innocent victims of the Armenian Genocide and lied flowers at the monument erected in Herher or Jarder. Head of the Regional Service Velerik Nazaretyan presented the cross-stone monument`s history, spoke about the place ...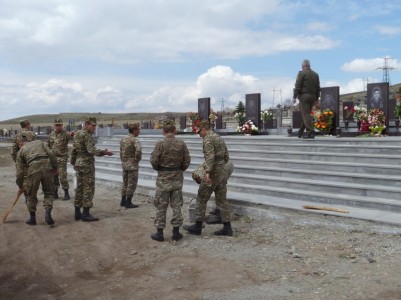 Regional service of Shirak also celebrated the monument`s day in the territories. In cooperation with a number of educational institutions and military units were carried out cleaning and restoration work, the Hill of Honor in Gyumri (head pointer, 7.1.934) and the memorial to the Armenian Genocide victims (head pointer, 7.94.6) memorial springs territories of ...