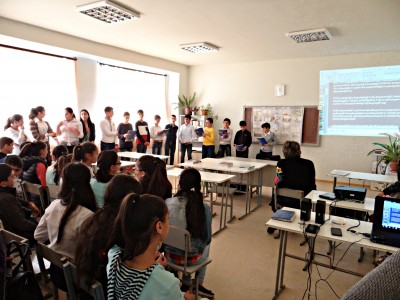 Deputy head of Syunik Service Naira Hayrapetyan on occasion of the International Day of Monuments and Sites,at Meghri Secondary School No. 1, 7, 9 and 10 grades of students, held open class titled "Education and Preservation of Cultural Heritage through". Using the opportunity, students spoke about Armenia, Artsakh and the Armenian monuments all ...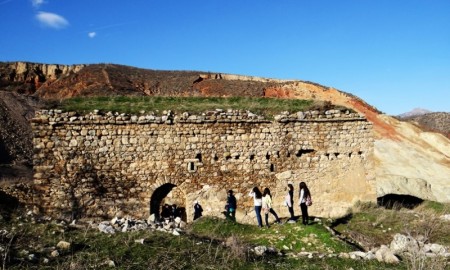 "Protection services" NCSO`s Regional Service of Syunik department deputy Naira Hayrapetyan organized campaign for 7th grade students of secondary school No. 1 in Meghri and in areas of Gudemnis and monuments of Kuris. The aim of campaign was to introduce younger generation the cultural heritage transmitted from generations. Kuris village students learned ...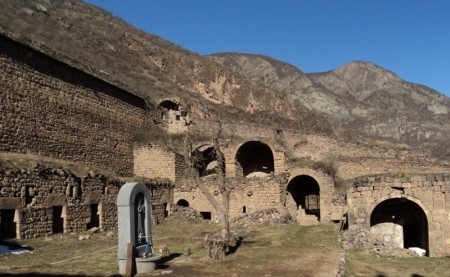 " Protection service" NCSO`s regional service`s monuments keeper while touring the monuments offense case of violation in Tatev community. In area of "Mets Anapat" Monastery of Tatev / head. Sensor, 8.97.8 / was built fount disrupting the appearance of the monument and historic environment. Regional service of Syunik on March ...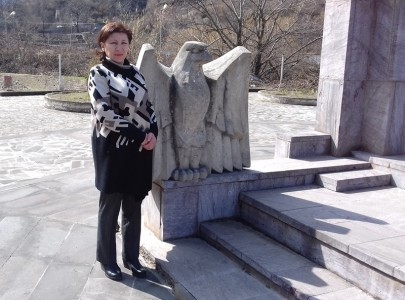 In the rows of exceeding cultural heritage of " Protection service" NSCO there are 100 women employees who have years of hard work, humble devotion and responsibility "to join the" preservation of the monuments, preservation, use and popularization of implementing their conservation, research, awareness raising and use. Working in the field of preservation of ...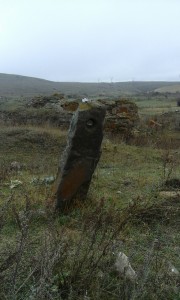 "Service for the Protection of Historical Environment and Cultural Museum Reservations" NCSO informed that the "Kotrats" Qaravanatun ("Broken" Caravanserai) monument (state index 8.56.16) located about 3.5 km northwest from village Harjis of the Region Syunik was built in 1319. About 10 meters northwest from the Caravanserai (Qaravanatun) is registered a guide stone of ...