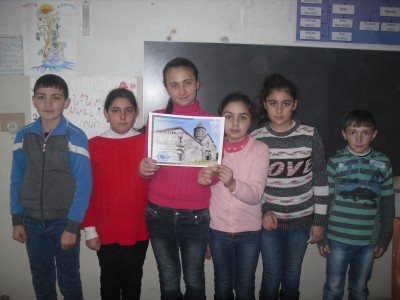 "Protection Service" NCSO`s regional service of Tavush organized a quiz show named "Historical Monuments of Tavush" in high school of Vazashen, which was attended by students in grades 5-6. Children were conditionally divided in 2 groups"Greens" and "Eagles". In order to prepare well the questionnaire about the area of regional monuments was given to students. During ...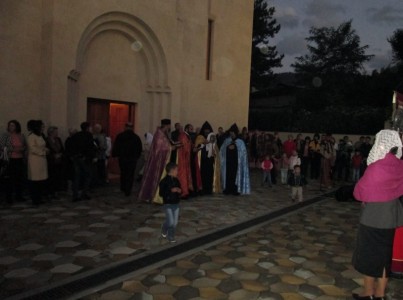 The regional Service PHE of Tavush together with the Mayor of Berd within the Tavush Diocese celebrated the Holy Cross of Varaga. This traditional event is celebrated every year in the monastery New Varagavanq. For three days residents and visitors of the area become witnesses and participants of this spiritual and cultural event. ...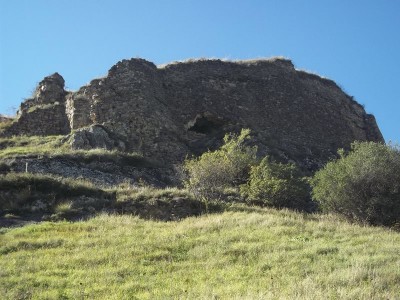 Պետ. ցուցիչ` 9.31.1 Հուշարձանը գտնվում է Վայոց Ձորի մարզի Հորս գյուղում: Գյուղն ունի գերեզմանոց (XII-XIV դդ.), որտեղ մեծ թիվ են կազմում խաչքարերը: «Վանք» գյուղատեղին գտնվում է Գեղասարի գագաթին: Գյուղը հատկապես առանձնանում է իր խոնարհված եկեղեցով, խաչքարերով ու տապանաքարերով: Այստեղ է գտնվում նաև Չեսարի դարպասը (նշանակում է Չեսարի ապարանք), որի վերաբերյալ մեզ վկայություններ են հասել ...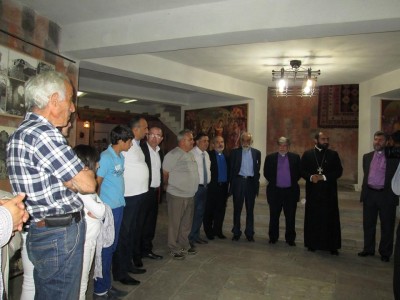 Մայրաքաղաքի Կենտրոն վարչական շրջանի օղակաձև զբոսայգում գտնվող Եղիշե Չարենցի /պետ. ցուցիչ` 1.6.137/ հուշարձանի հետևի հատվածի վրա ներկով գրված է: Երեկ հերթական շրջայցի ընթացքում իրավախախտումն արձանագրել է ՊՈԱԿ-ի Երեւանի մարզային ծառայության հուշարձանների պահապան ՎրեԺ Հաջյանը: Արձանի վրա եղել են նաեւ կավիճով, շրթներկով գրված հատվածներ: Ներկի թարմությունը հիմք է տալիս եզրակացնել, որ իրավախախտումը տեղի ...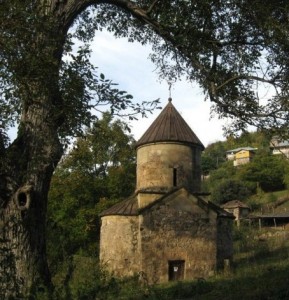 MORO DZORO MONASTERY "TSRVIZ MONASTERY" region Tavush v. Lusahovit state index 10.33.1 The medieval Armenian architectural monument is located in the south-western part from Lusahovit "Tsrviz" village of Tavush Region. Saint Astvatsatsin church of Moro Dzor was built in V century. It is a four-sacristy, central-domed structure. Inwardly the proportionate altars have horseshoe form, outwardly ...