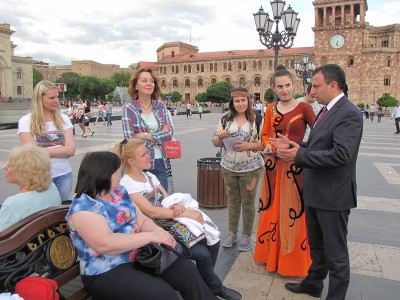 Ara Tarverdyan, the director of Protection Service NCSO with a group of young people came up with a unique initiative. They shared informational flyers in 4 languages about "Garni", "Zvartnoc", "Metsamor", Historical and cultural preservation of "Lori Berd", "Arpi" natural-historical reservation, "Goshavanq", "Zorac qarer" historical-cultural reservation, "Gladzor University" historical-cultural reservation with the tourists in Armenia ...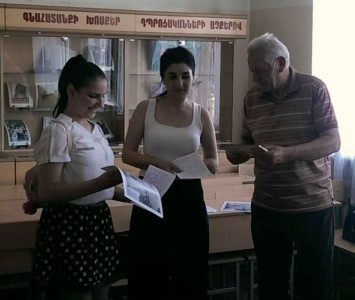 "My lovely Yerevan" essay writing competition was held at school after Derenik Demirchyan by the initiative of NCSO's department of usage of cultural values and marketing and NCSO's Erevan regional service. Before starting the competition, the participant pupils with the help of the workers of the regional services and teachers got detailed information about the monuments ...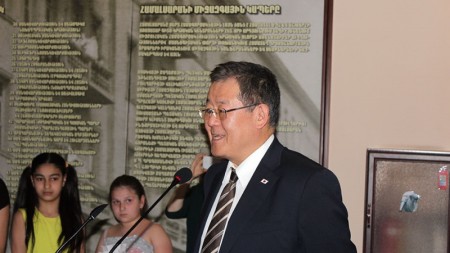 On the occasion of the International Children's Defense Day, an event was organized in the State Pedagogical University by the Protection Service NCSO, State Pedagogical University's museum and the faculties of History and Law, together with Arm-Japanese center "Hikari". The event's guest of honour was Japan's first Deputy Ambassador in the Republic of Armenia Sasame ...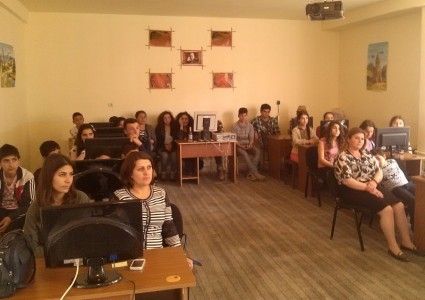 Results of the courses of " Young specialist in Museum Arrangement" conducted organized on the initiative of "Protection service" NCSO and Armenian State Pedagogical University after Khachatur Abovyan. For several months during the courses more than 100 students of Armavir region gave the opportunity to learn many famous museum collections activities in ...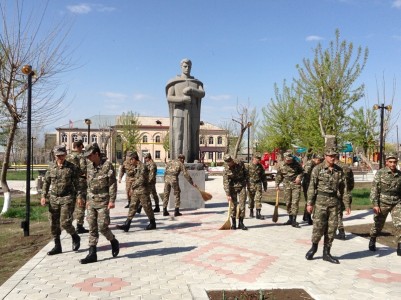 Events dedicated to the International Day of Monuments and Sites, with the participation of students in public schools and serving military is tradition. Cooperation was laid many years ago within the framework of the tripartite agreement "Army-education-culture". " Protection service" NCSO`s Yerevan regional service sanitation and beautification works are conducted ...