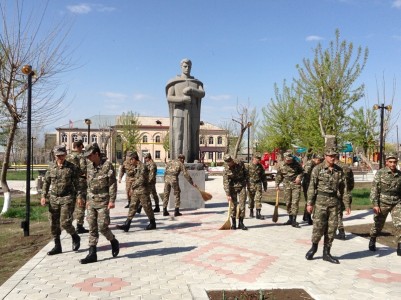 Events dedicated to the International Day of Monuments and Sites, with the participation of students in public schools and serving military is tradition. Cooperation was laid many years ago within the framework of the tripartite agreement "Army-education-culture". " Protection service" NCSO`s Yerevan regional service sanitation and beautification works are conducted ...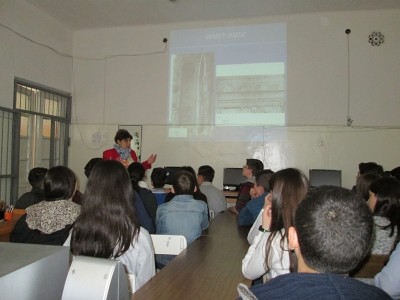 Ahead to the International Day for Monuments and Sites, part of the events planned, Regional service of Yerevan held an open class titled "Historical and architectural monuments in Western Armenia" on April 13 at secondary school after Levon Shant. Open class was conducted by the Regional Service researcher Piruza Sahakyan , who introduced monuments of ...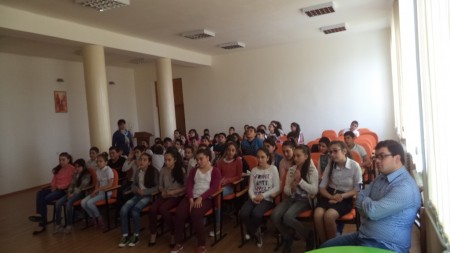 Արմավիրի մարզ, ք. Վաղարշապատ, պետ. ցուցիչ` 3.2.18 Ս. Շողակաթ եկեղեցին գտնվում է Վաղարշապատ (Էջմիածին) քաղաքի արևելյան ծայրամասում` Ս. Հռիփսիմե եկեղեցու հարևանությամբ: Էջմիածնի Մայր տաճարի, Ս. Հռիփսիմե և Ս. Գայանե եկեղեցիների հետ միասին ընդգրկված է UNESCO-ի համաշխարհային ժառանգության ցանկում: Կառուցվել է Նահապետ կաթողիկոսի օրոք՝ Աղամալ Շոթոռեցի իշխանի տրամադրած միջոցներով (1694 թ.): Եկեղեցին, չնայած համեմատաբար փոքր չափերին, հատակագծային ...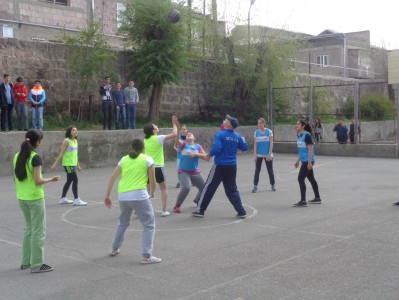 ԼՂՀ էկոնոմիկայի նախարարության զբոսաշրջության վարչությունում օրերս տեղի է ունեցել «Հնագիտական ուսումնասիրություններն Արցախում 2011-2012թթ.» հոդվածների ժողովածուի շնորհանդեսը և միջգերատեսչական հնագիտական հանձնաժողովի հերթական նիստը: Միջոցառման սկզբում ներկաները մեկ րոպե լռությամբ հարգել են ապրիլյան քառօրյա պատերազմի նահատակների հիշատակը: ԼՂՀ Էկոնոմիկայի նախարարի տեղակալ Սերգեյ Շահվերդյանը ...