Home
> "Zvartnots" Historical-Cultural Museum-Reservation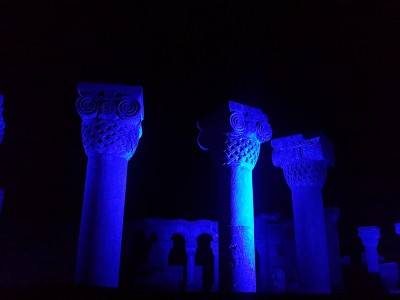 «Zvartnots» Historical-Cultural Museum-Reservation (branch of «Service for the Protection of Historical Environment and Cultural Museum Reservation") joined the global campaign turn world "UN Blue" to mark the 70th anniversary of the United Nations. Zvartnots Temple which was added to the list of World Heritage Sites UNESCO since 2000 lit up «UN Blue». UN member ...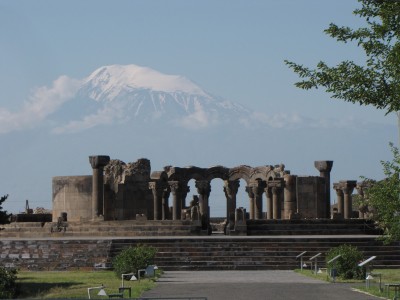 On October 24, member states of the UN will join to celebrate a global event to turn world «UN blue» to mark 70th anniversary of The United Nations. In the evening, the world's most spectacular monuments, buildings, bridges and other memorable buildings will be illuminated in blue light. It will emphasize the ...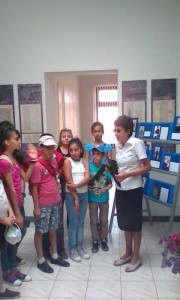 «European Heritage Days» were also held in «Zvartnots» Historical-Cultural Museum-Reservation. The exhibition was held under the title «Komitas Vardapet» and dedicated to the 100th anniversary of the Armenian Genocide. There were presented notes by Komitas, poems by H.Sahyan, P.Sevak, Y.Charents, H.Shiraz dedicated to Komitas. Larisa Harutyunyan (head of department) referred to the life and work of ...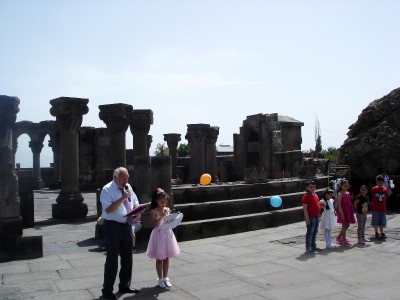 Ցեղասպանության 100-րդ տարելիցին նվիրված միջոցառումների շրջանակում «Պահպանության ծառայություն » ՊՈԱԿ-ի Կոտայքի ՊՄՊ մարզային ծառայությունը ս/թ. մայիսի 24-ին «Եռագույնը Հատիսի գագաթին» խորագրով արշավ էր կազմակերպել: Նպատակն էր հարգանքի տուրք մատուցել Հայոց Մեծ եղեռնի անմեղ զոհերի հիշատակին, ...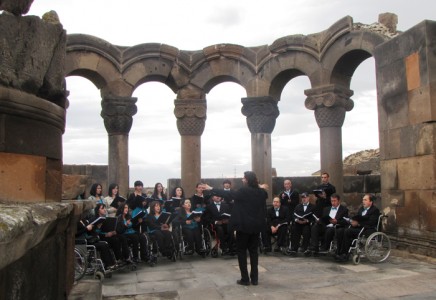 Վայոց ձորի մարզի «Սպիտակավոր» վանական համալիրի /կառուցվել է 14-րդ դարում, պետ. ցուցիչ. 9.15.4/ տարածքի պահպանությունն իրականացնում է ՀՀ մշակույթի նախարարության «Պատմամշակութային արգելոց-թանգարանների եւ պատմական միջավայրի պահպանության ծառայություն» ՊՈԱԿ-ի կողմից։ Համալիրի տարածքում է գտնվում նաեւ Գարեգին Նժդեհի գերեզմանը։ ՊՄՊ Վայոց ձորի մարզային ծառայության պահապանի վերջին շրջայցը հուշարձանի տարածք եղել է մեկ շաբաթ առաջ, ...