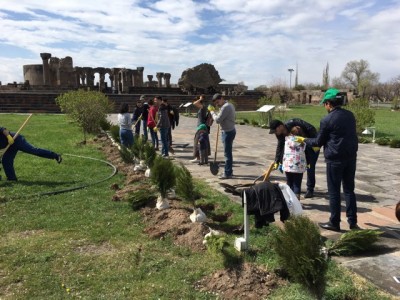 On International Day of Monuments and Sites events were held in "Zvartnots" Historical and Cultural Museum-Reserve. "Zvartnots" museum and the "staff ATP Fund" ( "Armenia Tree Project"), organized a tree planting, planted 50 fruit trees and 210 other ones. On the occasion in the Museum was held lecture entitled "Each obelisk with a rebellious spirit". "Zvartnots" ...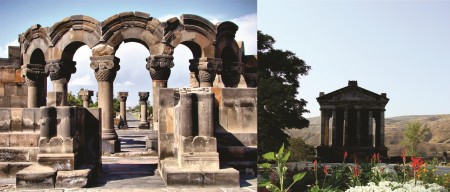 Considering that the April 18 decision of UNESCO's General Assembly to mark the International Day for Monuments and Sites, On " Protection service" NCSO`s director decree entro of "Garni" and "Zvartnots" Cultural Museum-Reservations for visitors on April 18 will be free. "Garni" and "Zvartnots" Historical and Cultural Reserve museums are working from 10:00 until 17:30.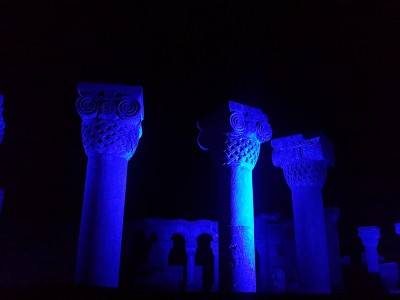 «Zvartnots» Historical-Cultural Museum-Reservation (branch of «Service for the Protection of Historical Environment and Cultural Museum Reservation") joined the global campaign turn world "UN Blue" to mark the 70th anniversary of the United Nations. Zvartnots Temple which was added to the list of World Heritage Sites UNESCO since 2000 lit up «UN Blue». UN member ...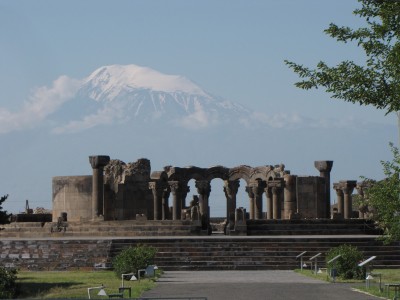 On October 24, member states of the UN will join to celebrate a global event to turn world «UN blue» to mark 70th anniversary of The United Nations. In the evening, the world's most spectacular monuments, buildings, bridges and other memorable buildings will be illuminated in blue light. It will emphasize the ...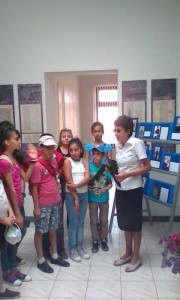 «European Heritage Days» were also held in «Zvartnots» Historical-Cultural Museum-Reservation. The exhibition was held under the title «Komitas Vardapet» and dedicated to the 100th anniversary of the Armenian Genocide. There were presented notes by Komitas, poems by H.Sahyan, P.Sevak, Y.Charents, H.Shiraz dedicated to Komitas. Larisa Harutyunyan (head of department) referred to the life and work of ...