The oldest unit kept in the library with a 30-year history is the three-volume "History of the Armenians" written by Mikayel Chamchian – a historian, linguist, and member of the Mekhitarist (Mkhitarian) Congregation in Venice.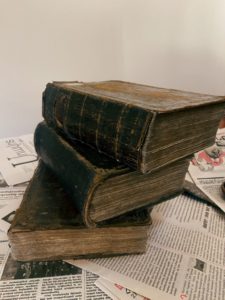 The first volume of the "History of the Armenians" was published in Venice almost three centuries ago in 1874 (the second in 1875, the third in 1876).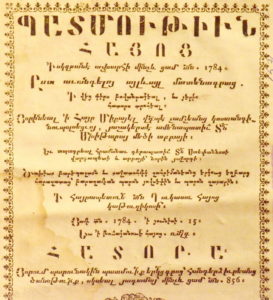 After the "History" written by Movses Khorenatsi Chamchian's work is the first attempt to create a complete Armenian history. It is a significant historical and cultural phenomenon, one of the foundations of Armenian historiography.
On the occasion of the 200-year anniversary of the publication of the first volume Chamchian's "History of the Armenians" was reprinted in Yerevan in 1985. However, the ancient examples are still kept in the library of the "Service for the Protection of Historical Environment and Cultural Museum-Reservations" SNCO.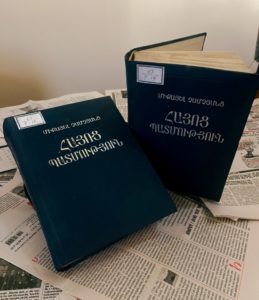 The Venice editions are not the only valuable books kept in the SNCO. They are followed by a number of books published from the mid-1800s to the beginning of the 1900s in Vienna, Jerusalem, St Petersburg, Moscow, Tbilisi, Vagharshapat, Constantinople, and other cities which had large printing houses.